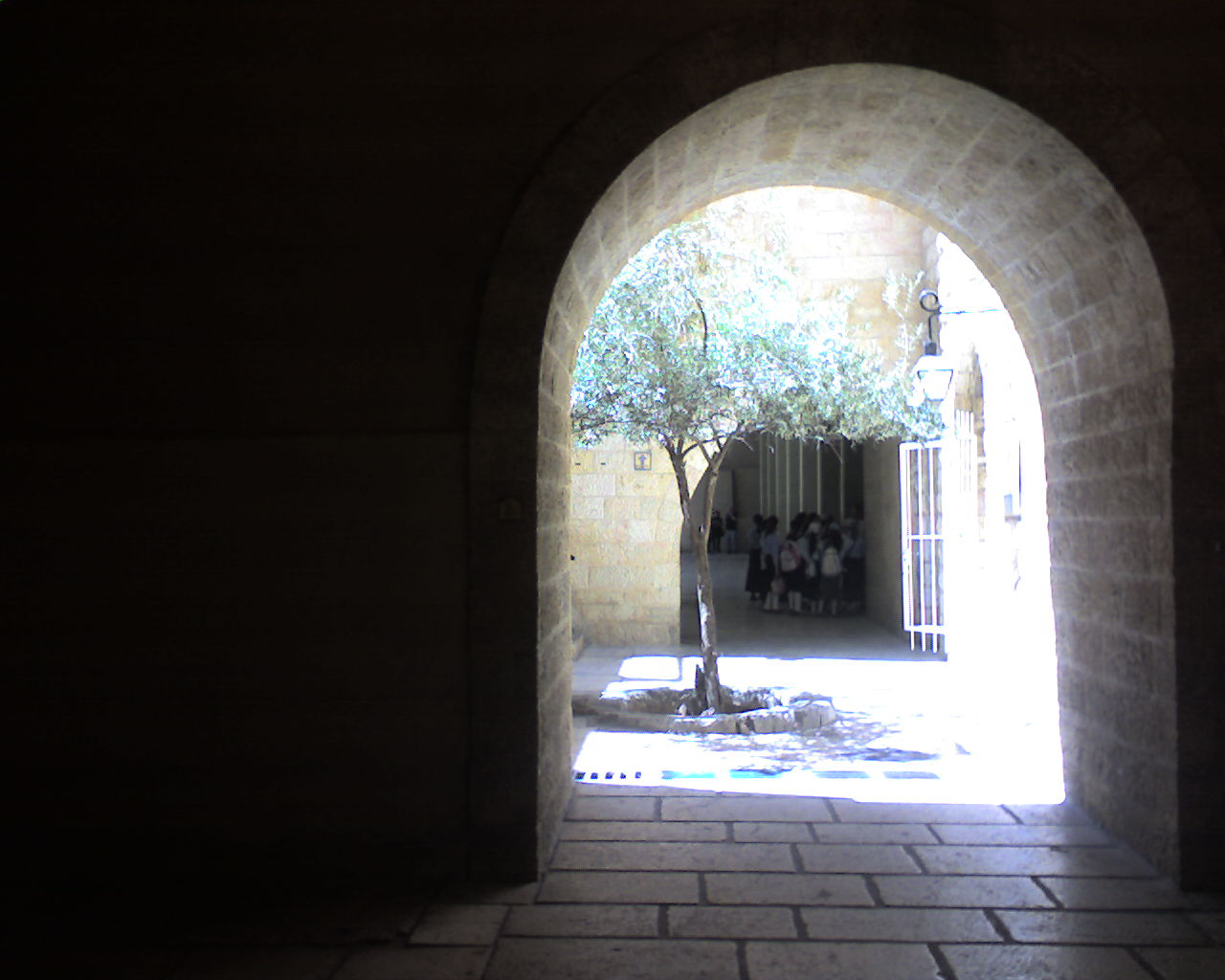 The Cardo, Old City Jerusalem.
Repentance
It is necessary to say that this is not a typical message, repentance is presented here as a true revelation that can set us free. Please pray to the Lord asking Him for forgiveness as you read each one of the points. If you only understand this message won't be enough, forgiveness cannot be received without the prayer.
We welcome you to read this message.
And said unto them, Thus it is written, and thus it behoved Messiah to suffer, and to rise from the dead the third day: And that repentance and remission of sins should be preached in his name among all nations, beginning at Jerusalem. (Luke 24:46,47)
One of the most important things in this season is repentance. Here repentance is presented in a new way, in a way that will bring you to a place of complete liberty of unforgiving sins. By understanding that we have limitations to see that we need repentance, we can step into a deep repentance to receive the precious gift of the forgiveness of the sins. In this way we can give to the Lord a new access to our life to work in us and with us to the purpose He has for our life.
Now, letīs open our hearts to the Ruach HaKodesh/Holy Spirit and start to meditate.
Everything begins with repentance and continues with repentance. We need repentance permanently in our lives.

If we think that we don't need repentance that means that we have no sin, and that cannot be.

We know YESHUA sent us to bring the message of the forgiveness of sins, but the gift of forgiveness is only for those who will repent, this is a very important issue we have the Grace when we repent, if there is no repentance judgment will come sooner or later.
In this season Elohim (God) is seeking for repentance. A brother had a long vision that lasted hours that he shared publicly. One of the things the Lord said to him was: "Tell My church that if they repent I will forgive them", the Lord is merciful, He is even helping us to understand that we need repentance, after all that He suffered for us.

Still the Lord YESHUA is not seeking only for holy people, or holy congregations (all people need repentance) to bring His anointing power, but for a humble heart that is asking for forgiveness, to be in His new anointing. To receive forgiveness, doesn't matter how many sins we have, all of them will be forgiven if we repent but if we do not repent we wonít receive the forgiveness even if we have only one small sin.

The lower we humble ourselves the higher the spiritual blessings we will receive.

Repentance opens a door in our life for YESHUA to start to work in us, in changing us to His image.

We can use the Bible to see sins in our life but we are limited to our understanding, nobody but YESHUA, has the complete revelation of the Scriptures and the complete understanding of all truth. Thatís why we are even limited in our capacity to see our own sins, often we see the Scriptures through doctrine, theology, interpretation and there are also translation issues, all of that can stop us in seeing our own sins.

It is necessary to repent from all wrong, even to repent from our hidden sins. But we need to commit ourselves to change as soon as He shows us the truth. Make a covenant with the Lord, a covenant of repentance. Repent from hidden sins but commit yourselves to change as soon as YESHUA reveals to you your hidden sins, then the Lord will know by doing that, that you have sincerely repented! And He will teach us truth.

That will open the door for YESHUA to teach us and became to us what He always was. "Our Teacher".

Truth comes after repenting from the false, false understanding or false teaching brings bondage. John 8:32 says

Ö And ye shall know the truth, and the truth shall make you free

. If we repent from the false, even if we don't know what is false, the Lord will reveal His truth to us.

Deliverance depends also from our repentance, sin gives the authority to the enemy to attack us, repentance makes null that authority from the enemy and he cannot touch us.

If you still don't get the repentance ask for the Spirit of repentance because it is a gift from Elohim.

The decision is ours, the power belongs to Elohim, only YESHUA can deliver us.

We need to repent also for the good deeds that we did in the flesh, the good that is coming from the tree of knowledge of good and evil that produces death because the fruit of that tree is death. The good that is in the flesh is contrary to Elohim.

†

This human goodness is used as a compensation for the cross, it makes us think that if we do more good than evil we will be acceptable to the Lord and that can place us above the need of the sacrifice of YESHUA.

The goodness of man has been more effective in separating us from Elohim more than evil works, we may need to repent for not being close to Him.

There is a good that comes from Elohim, this is when you act by the leading of the Ruach/Spirit of Elohim and that good has the power of redemption. Remember that the Lord sent us to redeem! We need to repent of good deeds that we did in the flesh.

Repentance in the Messiah means to renounce to the evil that is in us and also to what we consider to be our righteousness. It is to renounce to the nature we received from the tree of knowledge of good and evil.

Our discernment must be more than distinguishing good from evil we need to be able to discern what brings life and what not!

If we think that we see, then our sinful nature still remains.

Ask YESHUA to reveal to you your level of deception, this will bring humbleness.

If we really love the truth we will be able to repent from the false and we will be free from bondage. It is a terrible mistake to become satisfied with our present level of knowledge.

When we have deception normally we impart it as truth, and thatís a serious sin that we need to repent of.

We need humbleness to recognize that part of our understanding of Elohim is wrong and part of the understanding of His Word is wrong, because nobody is completely free from deception except YESHUA. That's why only He can set us free, the YESHUA said

"If the Son sets you free, you are free in deed"

it also said

"You will know the Truth and the truth will set you free".

Therefore there is bondage in the lies, that's why the enemy is so busy trying to deceive us, he wants us in bondage. YESHUA wants us delivered.

Having truth will not keep us from deception but having love for the truth yes, as long as we keep loving the Elohim of truth more than what we love the truth (revelation). Without love we cannot receive anything from Him.
In the Love of YESHUA our Redeemer.
<![if !vml]>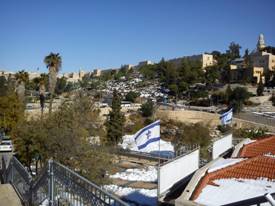 <![endif]>
May He bless you in all and in all ways.
Glory to the King of Glory, YESHUA Hamashiach.
The City of The King.
Note: Unless otherwise indicated the verses from the Bible are in "light blue" and taken from the translation called "The King James Version 1769", the literal translations are in "dark blue", the Name YESHUA has been kept in his original Hebrew form, the Greek word Christos has been kept as Messiah his real meaning.
(*) The expression "the LORD" has been kept also in his original form of four Hebrew letters, in English Yhuh where "U" is a "long U", this is the transliteration of the Hebrew letter "Vav", that YESHUA in His big mercy has revealed to us was the old way of pronouncing.
This site is copyright-free for all people. You can download, copy, print, and distribute it freely as long as you use for a non-profit purpose.